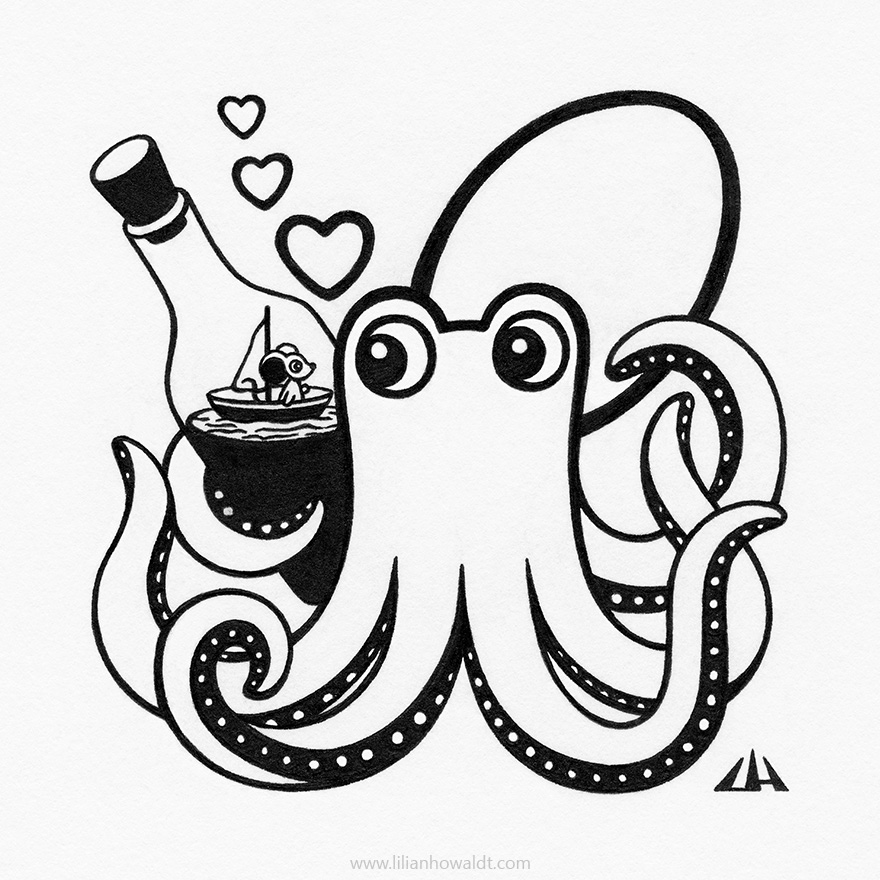 Love In A Bottle
---
Somewhere far away, out in the open sea,
lived an octopus near an island with a beautiful palm tree.
He spent his time frolicking through the ocean, wild and free,
and he was perfectly content, but sometimes he got lonely.
So imagine his joy when one day he found
a bottle, not far away, bobbing around.
In the bottle was no message (no luck there),
but instead a sight without compare:
The sweetest little creature on board of a tiny boat.
It seemed like a miracle that it had even stayed afloat
considering the journey it had to have gone through,
crossing the wild sea without even a crew.
The mouse was all alone and stared at him hopefully
and in that moment he fell in love irrevocably.
He knew he had to do something to break his love free,
because caged as it was, the mouse would never be happy.
Ink on paper, 7×7 cm
Illustration & Text © 2016/2017 Lilian Howaldt